Chris Koster
FRSA



Galileo Galilei, 1564-1642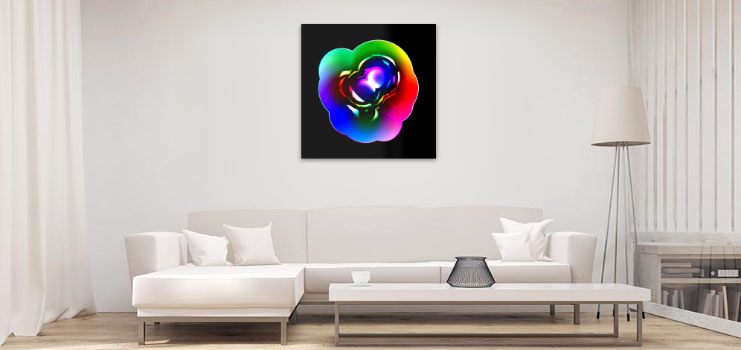 "The experience of these works of art is literally like no other. Unique is an overused word — but in the case of these baffling but beautiful pieces, apt. The art and its concepts are awesome."
Anne Garvey, The Cambridge Critique (read)
"The Koster success reveals the artistic side of mathematics. Give yourself time and space to grasp the immense potential of this new-found art form."
Mike Scialom, The Cambridge Independent
"You don't need to understand his process to admire his work. Thoroughly arresting."
Anne Ryan, Velvet magazine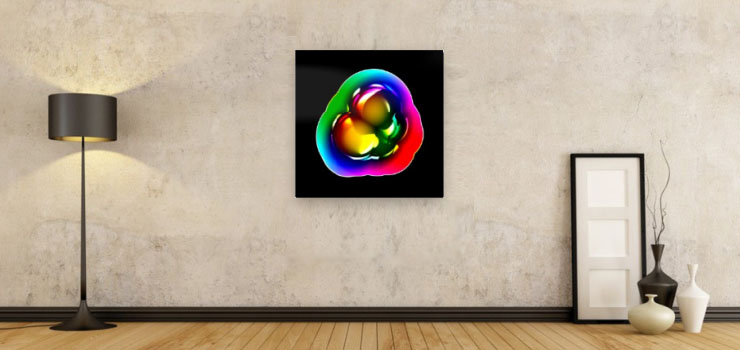 Chris Koster hails from a family of traditional media artists that includes renowned wildlife printmaker and Royal Academy exhibitor David Koster, but his chosen medium is far from traditional. He is one of the very few artists working entirely in mathematics. Through this new artistic medium he transcends material techniques to directly explore complex realms of emergent forms and structures in the creation of intriguing, thought-provoking abstract visual works.
His 2019 series Infinite originates from a single mathematical formula that creates a specific higher-dimensional space of potentialities — a meta-image. Navigating this space, he elicits each of the pure found objects that comprise the individual compositions - thirty-nine so far.
Koster physically realises his images using an equally remarkable process — high-pressure transfer of gas-phase dye on to polymer-coated aluminium, yielding a spectacular luminous intensity and vibrancy. This physical medium has unsurpassed longevity, being four times more durable than archival fine art photo prints. The front of each piece carries the artist's signature in black on black, visible only from a certain direction against the light.
Koster writes "My work explores and employs the thesis of higher planes of existence which are remote yet connected to our everyday world. I call it hyper-abstract, aiming to deeply engage each viewer's personal interpretation and invite profound questions on the nature of reality v. imagination, corporeal v. incorporeal, finite v. infinite."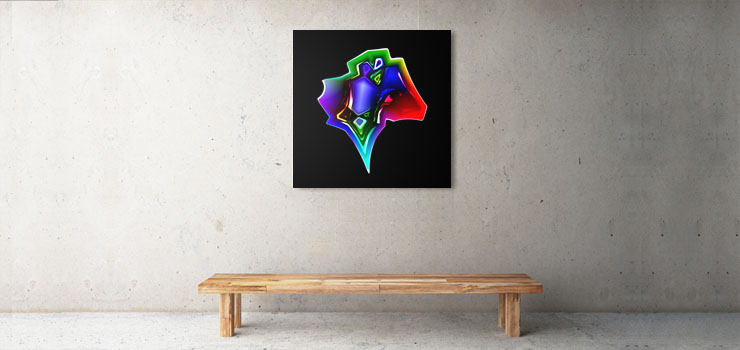 Current exhibitions
Watch this space.
Awards and selected past exhibitions
Aug 2020 - Summer Selected Exhibition 2020 at Babylon Gallery, Ely
Jan 2020 -
The Art of Watching Art
group exhibition, Cambridge
Dec 2016 -
Angels and Messengers
group exhibition, Cambridge
Nov 2019 -
IT'S ART 2019
international art prize shortlist exhibition, London
Nov 2019 -
Nou Wave I
exhibition, London
Oct 2019 -
Cambridge Top 20 Artists Show
at Storey's Field Centre, Cambridge
Oct 2019 - Shortlisted for
Artrooms Awards 2019
international art prize
Oct 2019 - Shortlisted for
IT'S ART 2019
international art prize
Oct 2019 - Winner of
Top 20 Artists
competition, Cambridge Open Art Exhibition
Oct 2019 - Cambridge Open Art Exhibition
Sep 2019 - Winner of
Best New Artist
at Babylon Gallery, Ely
Sep 2019 - New Artist Fair Summer Exhibition, London
Aug 2019 - Summer Selected Exhibition 2019 at Babylon Gallery, Ely
Jun 2019 - Solo exhibition
Infinite Realm
at Vinopolis Gallery, Cambridge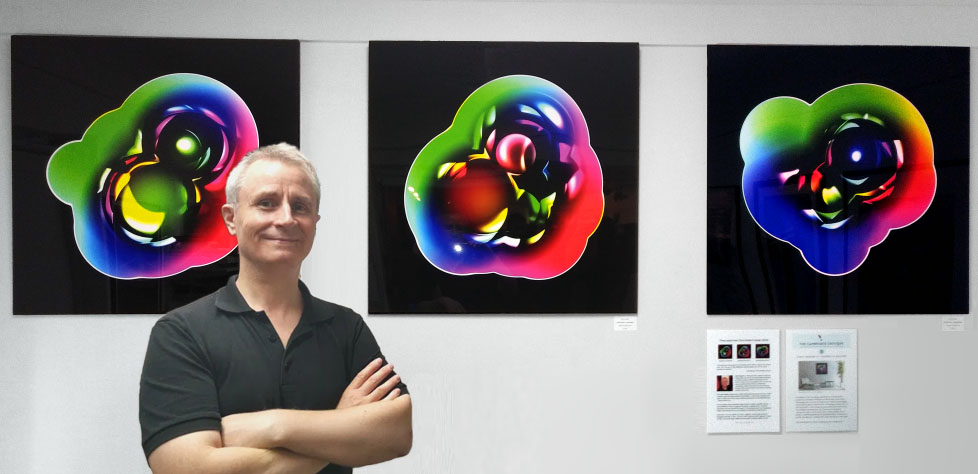 Contact
Email: chriskosterart@gmail.com
Twitter: @KosterArt